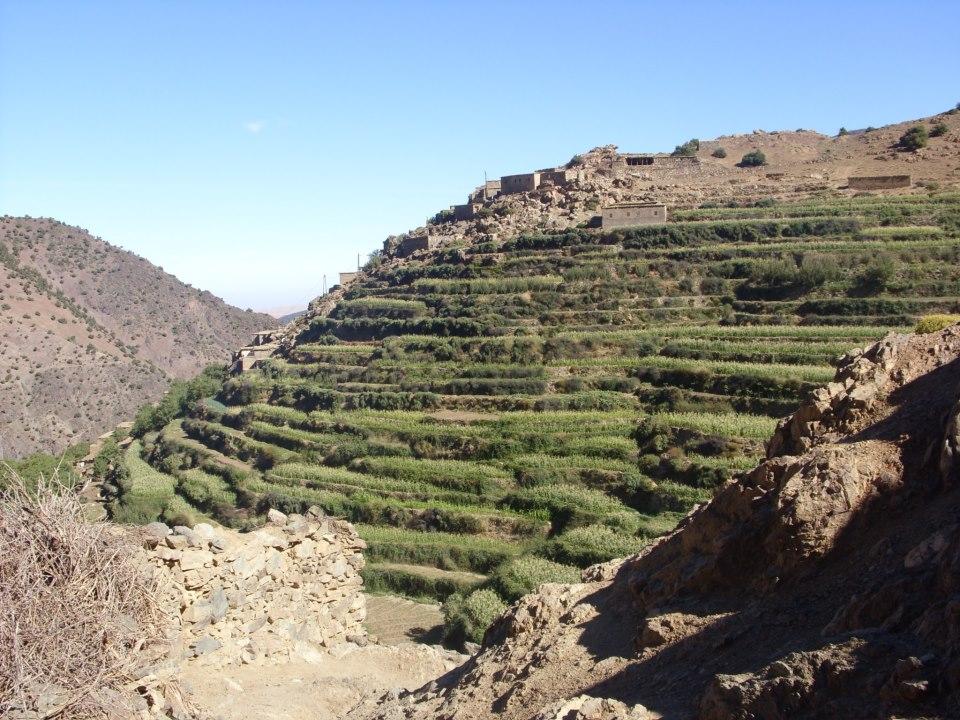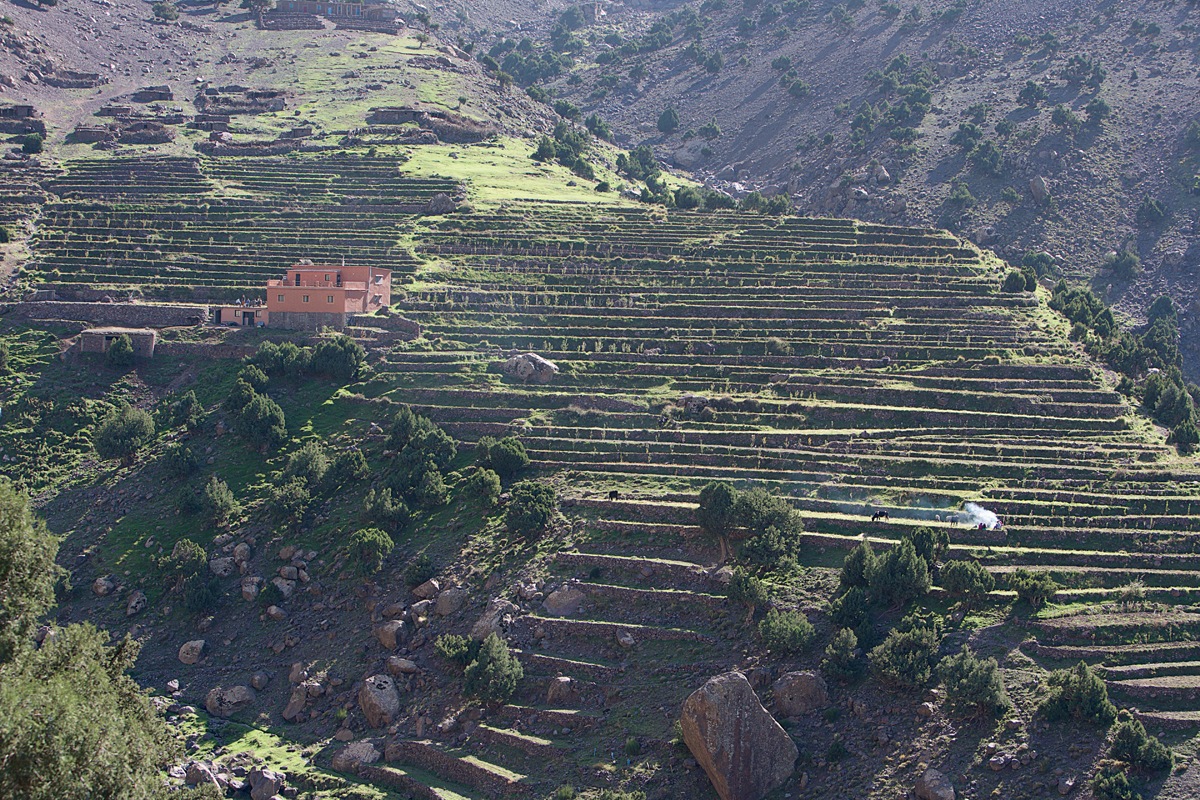 Day One: Marrakech – Imlil (1740m) – Tizi Mzik (2684m) - Refuge Tamsoulte  (2250m)
At 8 o'clock in the morning, pick up you from your lodging in Marrakech and drive towards the high Atlas Mountains occidental via Oued Ghighaya and Asni, enjoy the stunning view of the villages. Arrival to Imlil town the famous point start the treks in high atlas morocco (65 km the south of Marrakech), meet with our team guide and multeer and then start the trek and climb viaTizi Mzik pass (2684m), spectacular view over Imlil valley and Toubkal peak, continue to Azib Tamsoulte after lunch visit the highest waterfalls in the Atlas Mountains (100m of height), Overnight in Tamsoult Refuge, 6hrs walking.
Day Two: Azib Tamsoult (2250m) – Tizi N'Tzikert ( 2930m) – Summit El Hajj ( 3195m) – Aroumd village (1940m)
Early in the morning, involves a fairly stiff climb out of the Azzadene Valley to the Aroumd village over the Tizi N'Tzikert pass (2930m). Lunch will be taken with spectacular views over the El Hajj sommit (3195m). Overnight in lodge in Aroumd village, 6hrs walks.
Day Three: Aroumd village – Tizi Tidli – Marrakech
Have breakfast and then you have a ride 3 to 4 hours from lodge towards the south of Aroumd village (Aremd), up and down the stark slopes, the jagged Western High Atlas peaks of the Toubkal Massif before us –mount Aguelzim (3,547m), Aksouâl (3,847m) and the Adrar Adj (3,122m) watching us all the way, lunch on the nature and then return to lodge and then transfer to Marrakech.